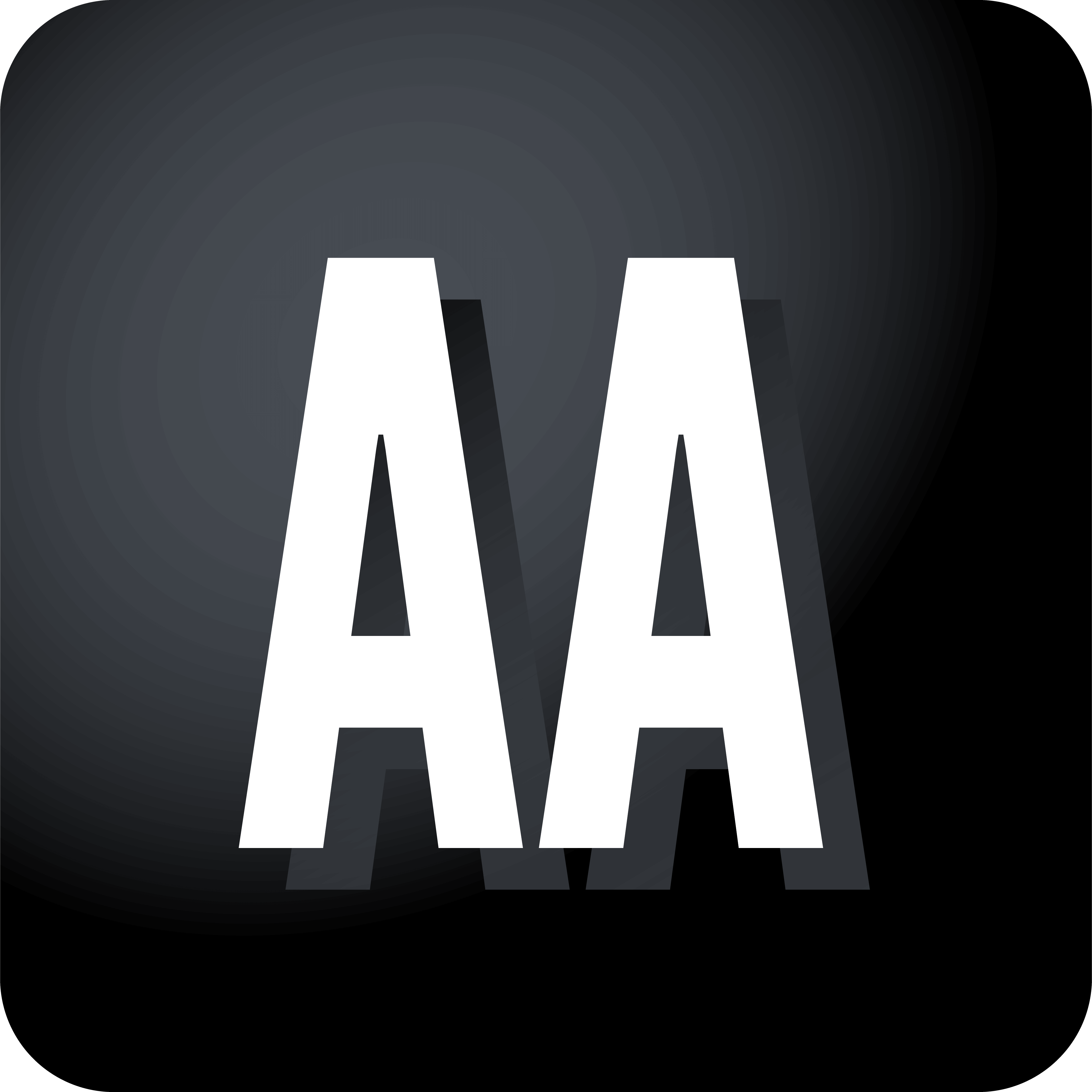 Cartos Suite Asset Advisor
Find a device in the field. Access our database to find the specs. Find comparable devices based on the search parameters that you have selected. All with Cartos Suite Asset Advisor (AA).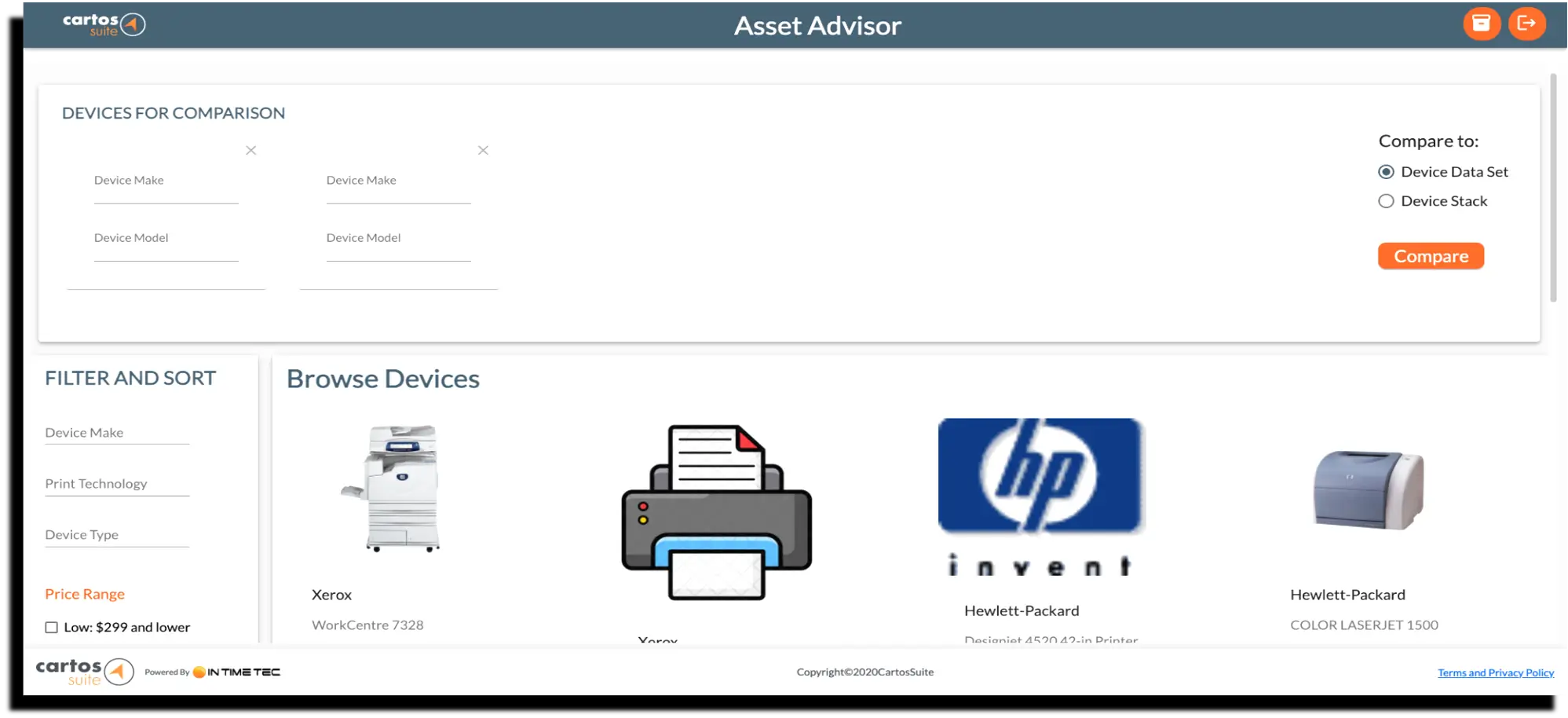 Compare devices
Our Asset Advisor tool gives you a device catalog, powered by our Device Data Service, at your fingertips. Designed for searching printer specs, speeds, and feeds, our tool offers a side-by-side view so you can easily compare information and find similar devices within the catalog.
Less guesswork
Tired of guessing the specs of devices that you are encountering in the field? With Cartos Suite AA, you no longer have to. Our tool was built to help you gain credibility with customers, and it does exactly that.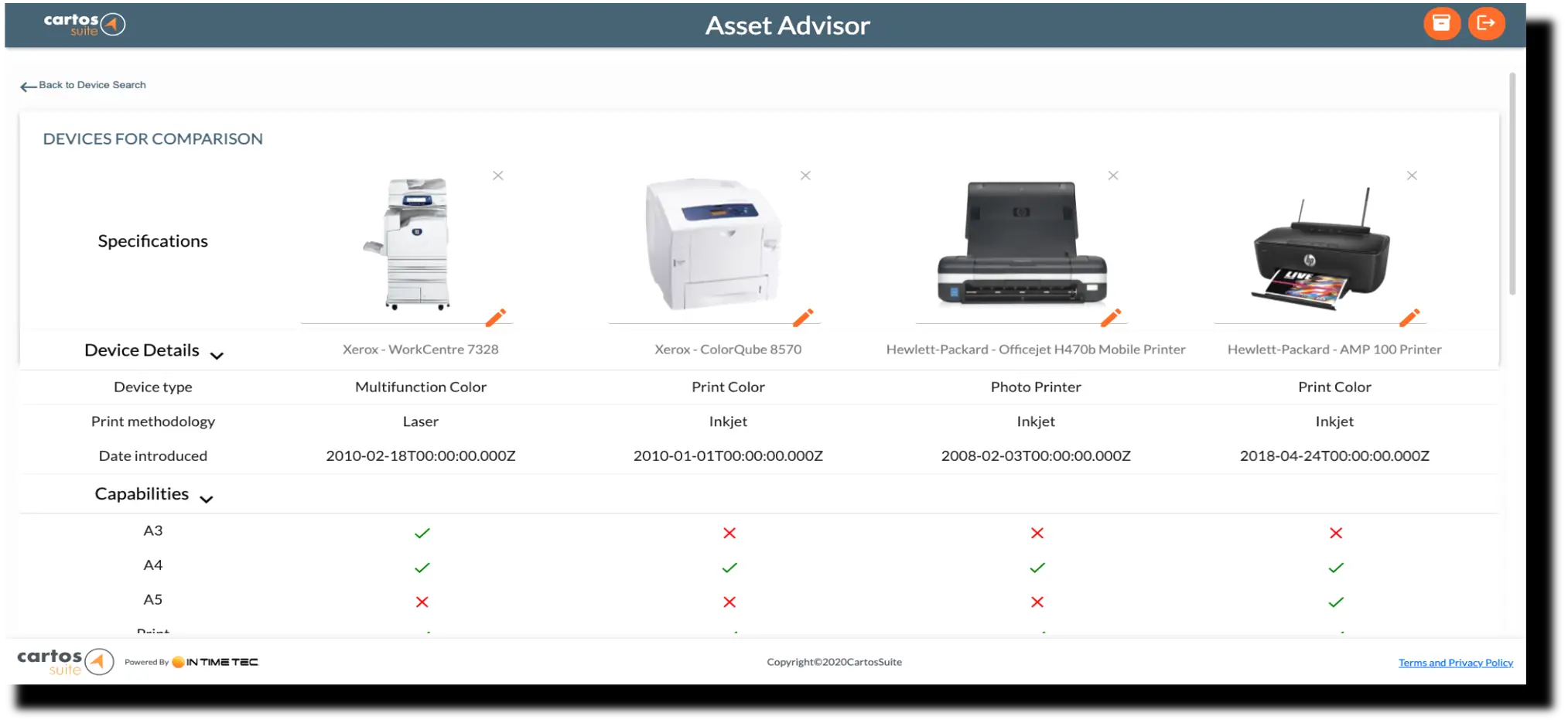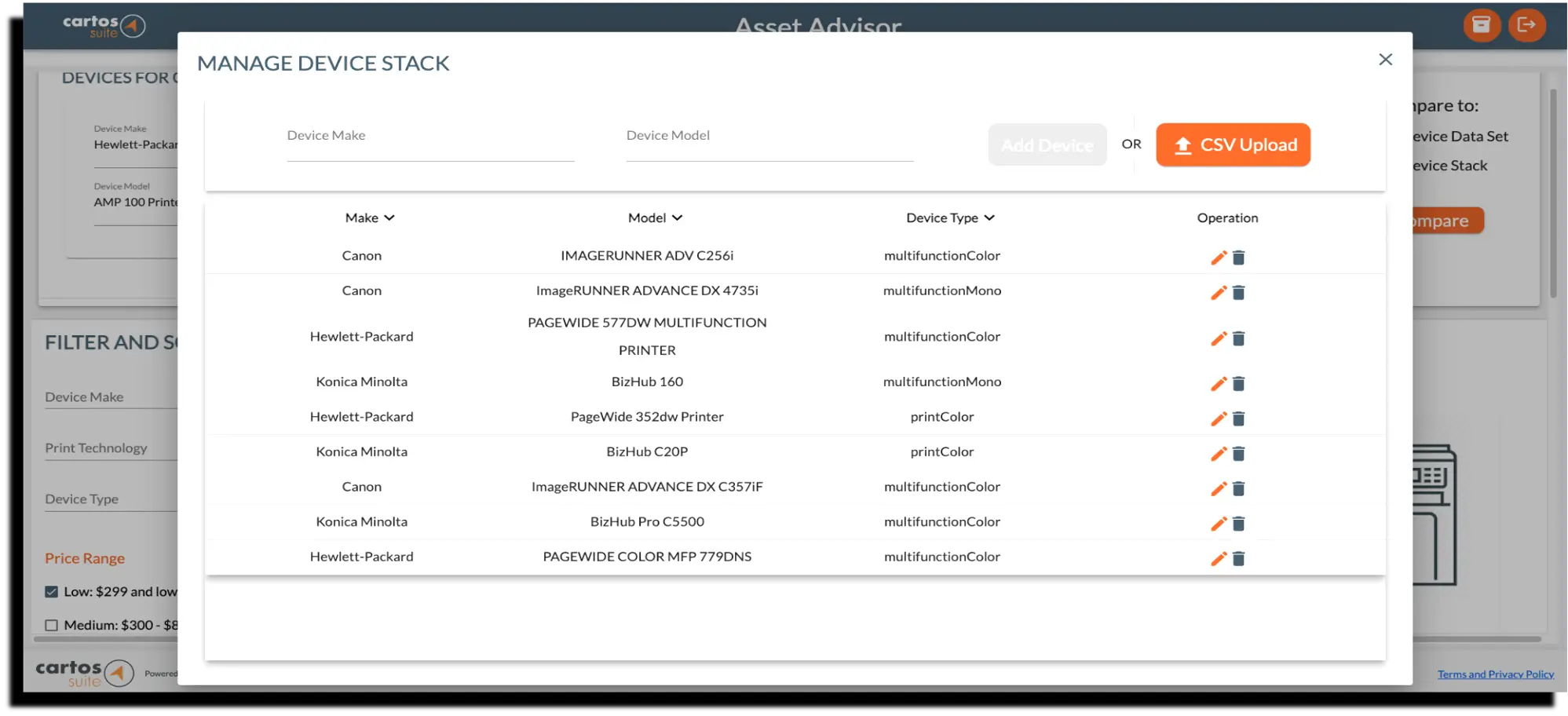 Device Recommendations
Our tool gives you access to our entire data set and offers a recommendation for what the asset can be replaced with to better fit your needs. You can also upload the assets that you are authorized to sell and our tool will make a recommendation based on that data.
Jason's Testimony
"It's a very simple tool to use, but very detailed and very robust. The information that Asset Advisor has at your fingertips and the speed in which you can get this information is incredible. It's been a very helpful tool. I would recommend it to anybody involved in the printing business."
Interested in a FREE 14-day trial for Asset Advisor?
Fill out the form below to explore the possibilities that Asset Advisor can offer.